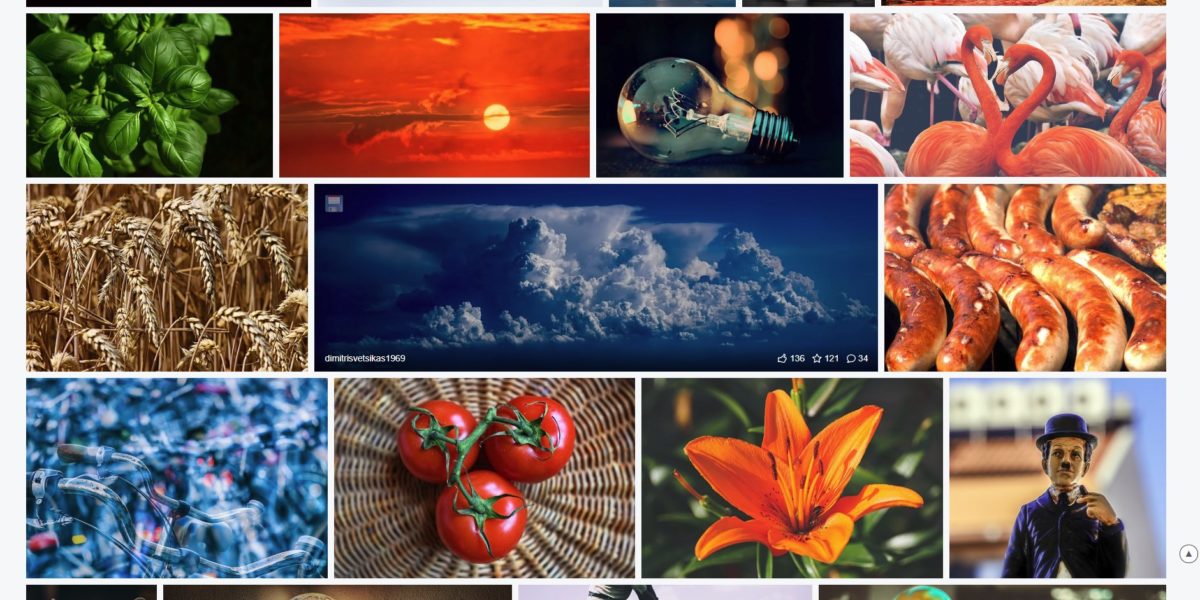 Where to find royalty-free photos for your blog
Pictures make everything pretty: including your blog posts.
Adding a nice featured image to each post will decrease the chances of someone scrolling on by your post when you share your links to social media. However, you can't just jump on the Internet and download any picture for your personal use. In fact, doing so may see you hit with legal action, including a stiff fine in the mail, if you happen to acquire a photo from a large stock photography house such as Getty Images or Corbis.
Of course, you could always sign up for a subscription to those large stock photography websites, but doing so could cost you a solid chunk of change.
When mentioning these drawbacks to others, I always get asked: "How do I find photos for my blog then?" Luckily, there are some free or low-cost ways to get around sinking a fortune into your content marketing campaigns.
Low-cost stock photo sites
If you're willing to pay a little for quality photos, you may be surprised at what's available for bloggers.
Sites such as Dreamstime, Shutterstock, and Bigstock offer lower-priced options than the bigger sites, but depending on your needs, those could still cost you in the long run. However, versus the free options listed below, you will see that the middle-tier stock photo sites offer higher quality photos with a larger selection. (It sounds cliché, but you get what you pay for sometimes.)
Pixabay
One of my go-to sites for free photos, Pixabay offers unlimited downloads of royalty-free photos. Most photos are licensed under a CC0 Creative Commons license, which means it's free for commercial use with no attribution required.
Pexels
Pexels works in much the same way as Pixabay. In fact, you may see many of the same photos on both sites. Regardless, it's nice to have more than one place to search in case you can't find the right fit for what you're looking for.
Unsplash
Unsplash releases new photos on a consistent basis. Their collection varies from that of the first two sites and offers high resolution (large) images from a number of reputable photographers.
Photo Pin
Rather than mess around with the various options within Google Images and hope you get a right-free image, use Photo Pin.
Their website scours the web for Creative Commons licensed images. Their search engine also helps you avoid perusing Flickr within the same way, saving you a lot of time in the process.
Death to Stock
I used to be an advocate of this website as it offered restriction-free photos for no cost. It was founded by a pair of photographers who would publish a monthly pack of images via their newsletter.
However, the clever "Death to Stock" name has turned them into a pricing model akin to the very sites they opposed. That's the buyer beware, as you may find what you need here but there are now some strings attached.
Best of the rest
I wanted to give you a few more options below, but with a disclaimer: these sites can be cumbersome to use and shove a lot of ads in your way. Still, it never hurts to have more than one option when hunting for that perfect photo to accompany your blog post.