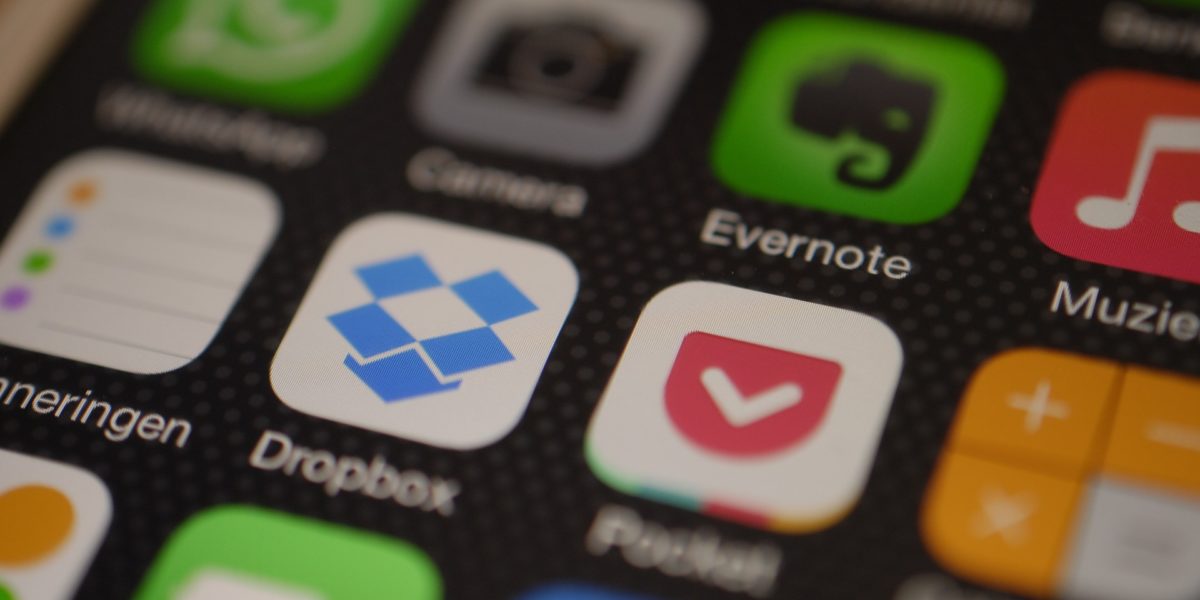 5 tools that will help you save time posting to social media
I'm often asked which programs help me most efficiently and effectively run my social media campaigns.
To be honest, quite a few of these programs aren't specific to social media, but they are incredibly helpful in my daily workflow. Let's take a look at five of my favorite apps and how they could help your content marketing efforts.
Dropbox
If I could only have one app, Dropbox is it!
If you're not familiar with Dropbox, it's a cloud storage application which works on a variety of platforms. The genius of using it for social media is when you must take files on the go. It's one of the primary ways I get photos and custom graphics onto Instagram, by creating those images on a computer first, saving them to my Dropbox, and then accessing them later via a smartphone or tablet.
You can try Dropbox for free with limited storage and features. This free tier may be more than enough for your needs too, but there are also paid upgrades which can increase your storage space exponentially and also act as a backup for your important files.
Hootsuite
Labeled as a "social media dashboard" the main reason you may want to use Hootsuite is for posting to multiple social media networks all at once. It also acts as a powerful scheduling platform and can assist you in monitoring all of your networks from one area.
Hootsuite's free plan will allow you to add up to three networks: Facebook, Twitter, Google Plus and LinkedIn are among those you can post to at no charge, with up to 30 total posts per day. (Other platforms, such as Instagram, are available with paid plans: honestly, it's not worth it, as it doesn't operate in the same manner.)
They also offer a more limited mobile app that will allow you to do much of the same from a smartphone but be aware that the more powerful (and far more complicated interface) lies in using a traditional web browser via a PC or MAC.
Trello
Okay, I lied: if I could have only one app, Trello might do it for me.
A highly customizable project management tool, Trello can be manipulated to run everything from your blog post editorial calendar to a grocery list. It's one of the coolest applications I've found in recent years and I nearly use it for everything.
Trello begins with a "board" but then filters into individual "lists" and "cards". The magic of these cards is that you can set due dates, leave comments, add checklists, attach files and more.
If you want to be consistent in your marketing efforts, I highly suggest checking Trello out.
Pushbullet
Have you ever felt the need to copy something to your phone from your computer? Or send a link, text, or a photo from your phone to another device?
Look no further than Pushbullet, an application which works like a universal clipboard.
Now you can safely type your social media posts from a computer, paste it into Pushbullet, and then copy/paste it on your phone to wherever you need. You can also quickly retrieve photos from your phone's camera and "push" them to a computer for editing.
The interface is a bit too simple, however, which is why I also recommend…
Evernote
The king of notetaking apps limited their free plans a little over a year ago but is still a go-to program of mine.
Literally available anywhere, Evernote has dedicated phone and tablet apps, as well as software for PC and MAC computers. However, any web browser in the world will give you access to taking notes and more.
While this program also offers many features of those above, such as checklists or embedding photos and files, the company has a limit on the amount of storage space you can use, plus it can be a bit more daunting to organize these extras in the same way as Trello or Dropbox can.
The true genius of Evernote is sticking to text: as you're aware, spellcheck can be a bummer on a small screens (especially if you have fat thumbs) but Evernote will allow you to use some voice dictation software, like Siri or Alexa, to potentially save you time and help you take a virtual notepad with you anywhere for when inspiration strikes.