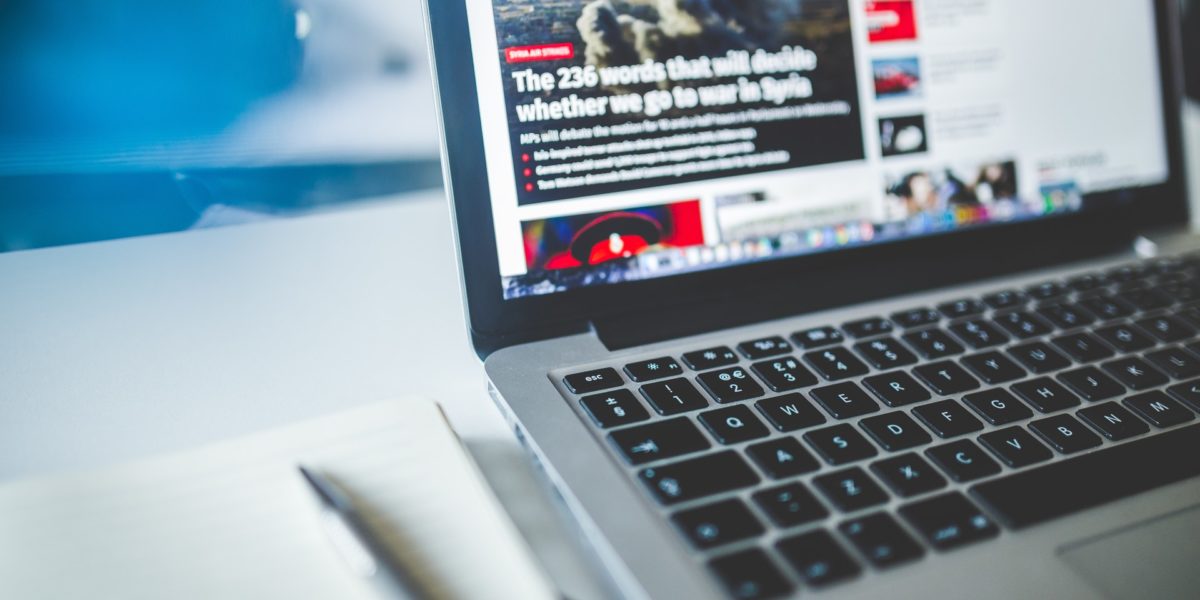 3 Basic building blocks for any new website
For many of you out there, you're considering getting into the world of content marketing but you're not quite there yet. Nearly everything I've published on my blog and podcast to date has catered to those who already have an established website.
However, I realize there's a segment of you out there that are starting from scratch. You're wondering, "How do I start a blog or podcast?"
In this article I'll go over three basic building blocks you will need in order to successfully start marketing with digital media.
Note: this article contains affiliate links to services where I may earn a commission.
Domain Name
You've seen commercials for GoDaddy before: but what is GoDaddy?
It's one of several reputable domain registrars on the Internet. In layman's terms, it's a place you go to buy your dotcom name. (Another well known registrar is Network Solutions.)
When I jump to the next step below, you may say to yourself "Well this place is going to give me a domain name for free."
Don't do it!
You don't want to your domain tied to a service you may have to move from. Imagine not being able to move your money from one bank to another: where your domain is parked is just as important. I've seen clients who have had their domains held hostage for an obscene amount of money. Oftentimes those clients don't want to pay the ransom and end up having to start all over after investing years of time and money into promoting their name.
Worse, Google may not get properly notified if you change your domain name. You will then fall off of whatever page you were on, should you have a website which ranked high in search.
Another buyer beware is the cheap registrar sites. Some of these are fly by night operations, which can be shutdown by a governing body such as ICANN, causing your web presence to disappear overnight. This is the worst-case scenario when purchasing a name; in the event of the ransom situation, you may at least have some legal recourse.
Therefore, don't skimp on where you buy your name from. The few extra dollars saved isn't worth it.
I wouldn't sweat the details as to which variation of a domain name you buy. A .com, .net, or .info won't rank you any lower than a vanity .tv name. Go with what best suits you.
Also, I don't advocate buying an expensive name. Having "pizza.com" isn't very important if your content marketing and SEO gets "joespizzaparlor.com" ranking highly. Save that money and pocket it for other marketing efforts, such as Facebook ads.
Website Hosting
After you secure a domain name, your next step is to find a reputable webhost. This is the place where all of your files are saved on the Internet. Your domain name will point to this server.
Reputable webhosts are important as well. In the past I've used GoDaddy, but their service has been bloated and overpriced. Often, they will attempt to sell you everything under the sun. A website builder for a few bucks may sound like a good idea, but it's not.
Also consider some hosts have thousands upon thousands of websites served from the same box. That means if another website becomes popular overnight, it could impact your business' online presence going down and being unavailable.
Getting hacked is also a big concern when choosing where your website rests. HostGator is a major online hosting discounter, but has also been the source of nearly all of my hacking headaches over the years. (Sorry HostGator, but it's true!)
There are a number of other great webhosts I've worked with over the years, but DreamHost is my go-to service. In fact, I bypass their shared hosting (same issues with thousands of users noted above) and go directly to their VPS or "Virtual Private Server". A VPS is a step up from a shared server, but differs as it dedicates a specific amount of resources for only your website.
Other hosting services offer a VPS, but nowhere near DreamHost's cost, reliability and features. You won't have to worry about bandwidth with their lowest tier plan, as it includes unlimited traffic. 30gb of storage space should be enough for most businesses unless you serve large files from your website.
If interested, you can sign up for a DreamHost VPN plan here.
Email
I won't lie: finding a good email provider at a great price is nearly impossible. Like domain names, many webhosts offer email as an included freebie to further incentivize purchasing their services.
This can get you by and in many cases is okay.
In other scenarios, the email can be crippled, go offline, or have wacky problems. Even DreamHost isn't immune to these problems and it comes with the territory of "you get what you pay for".
The good news is that DreamHost can incorporate a business Gmail account by the press of one button. Office 365 users can also configure settings to use their email platform as well.
Either business email platform is great. Each comes with different features you may want to compare for the cost. However, if those costs seem a bit high for a side business or hobby, there's nothing wrong with using the freebie email on a trial basis. Sometimes the newer domain name may get you flagged as spam, but that's a risk anywhere – unless you buy from the big boys. (They have a higher success rate delivering email based on being the largest providers on the planet.)
Regardless of your approach, your email is another online face of your company. What I don't recommend doing is using a plain ol' Gmail or Outlook account. Those have the same risk of being flagged as junk mail, plus they don't give the impression that you're a serious individual.
Having an address such as info@abccompany.com goes a long way toward positioning yourself as an expert in your niche.