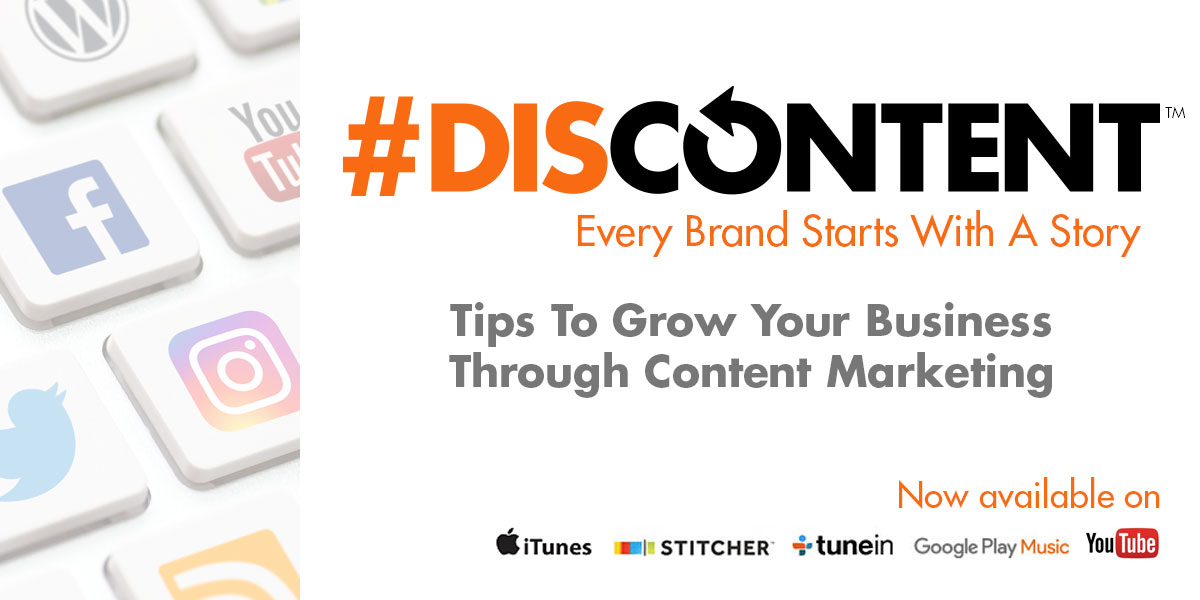 Time… is on your side!
For those listeners who caught the first two episodes of the DisContent Show, you may be thinking to yourself: how on Earth will I find the time to do all of this stuff?
Quite frankly, as I was trying to think of what to cover in this next episode, I came across dozens of topics, and thought the same: "There's not enough time to do all of this!"
Well, I'm here to tell you that time is on your side. Organization and strategy, as well as covering some tools to better help you be efficient, are all keys to effective content marketing. On today's podcast, I'm going to cover strategy and ideas to help you balance life with the hustle of writing blogs, recording podcasts, sending email newsletters, and promoting all of those items via social media.
Of those solutions discussed, just remember one thing: you make the rules. (Just make sure you also play by them!)
Now available on these services
Podcast: Play in new window | Download