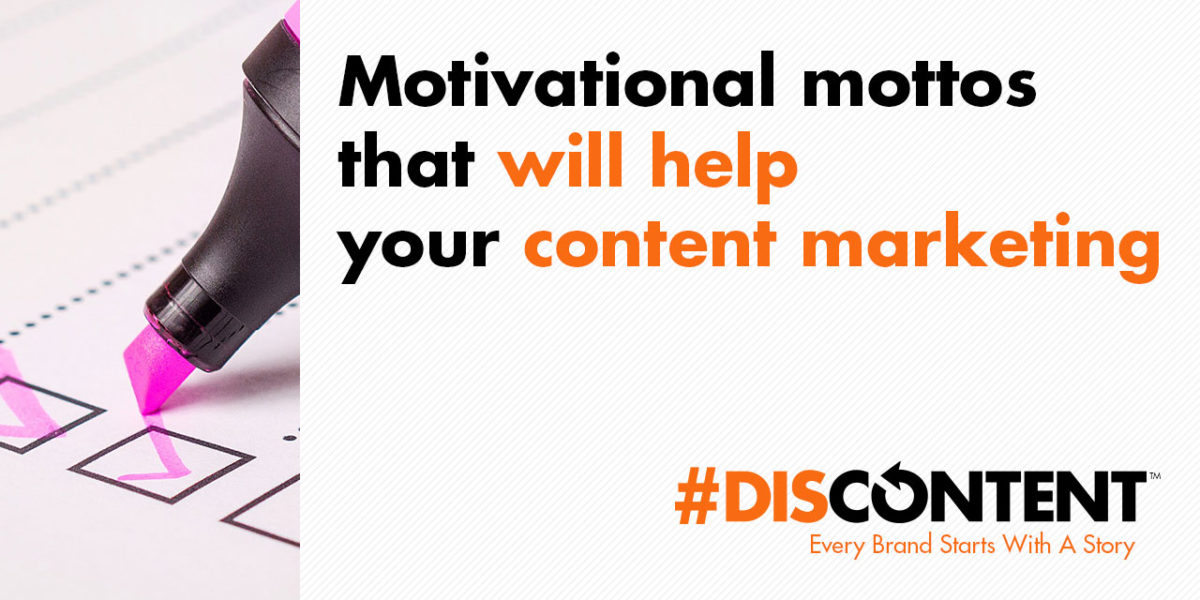 Motivational mottos that will help your content marketing
There was a time where I thought "Who would read that?" or "Who would listen to this?" Those types of thoughts are self-defeating and will never help you start the race, let alone finish it.
That's why I keep a running list of quotes, many of which I'll share with you on this program. These mottos inspire me to stay focused on tasks. I hope they help you to not get discouraged when you feel like you're overwhelmed or your wheels are "spinning".
In this episode of the DisContent Show I may sound like a cheerleader when it comes to encouraging people to get into content marketing, and keep your efforts going.
It can be difficult at times, but I promise you, you'll feel more like your own cheerleader when your efforts pay off.
Subscribe and listen on these podcast platforms
Podcast: Play in new window | Download