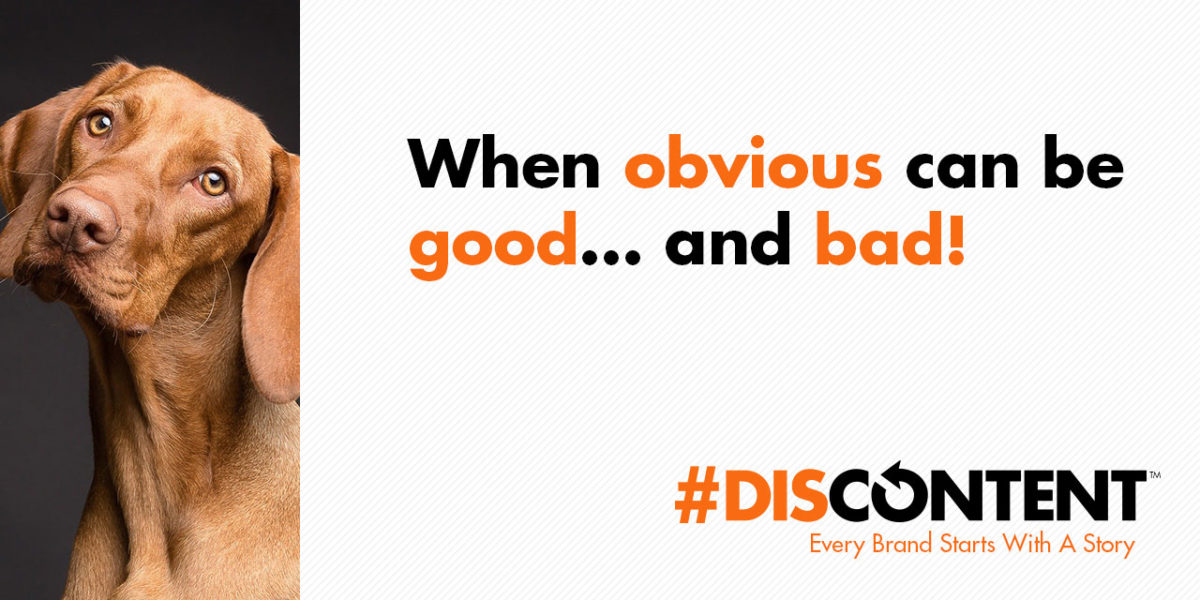 When obvious can be good… and bad!
Ever think that something is so obvious you shouldn't do it?
Or perhaps, have you become so complacent that some of the content marketing you do isn't "as obvious"?
Both can be issues that anyone working with content or social media marketing may come across in their campaigns. On the latest episode of the DisContent Show, Joe Kuzma offers some advice for when the obvious choices should be used… and also when they should be avoided!
Subscribe and listen on these podcast platforms
Podcast: Play in new window | Download