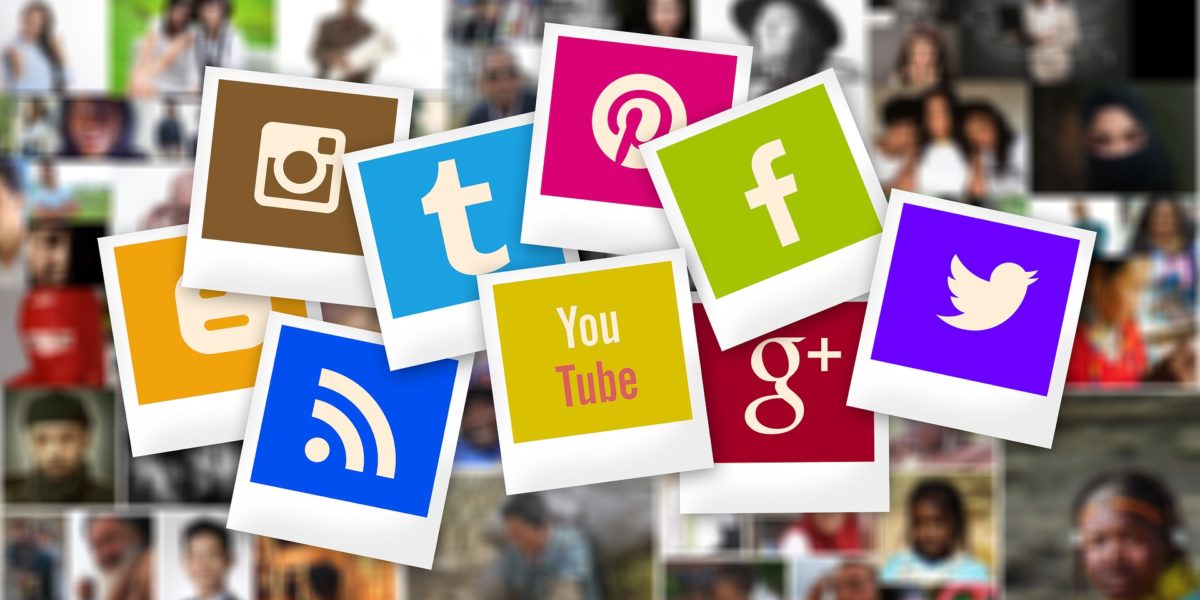 Don't be on social media for the sake of being on social media
This may seem like an odd title for an article when one of my main pillars of content marketing is social media. However, in the tradition of one of my go-to mottos, "Don't worry about being great; just be good", getting your name on every social media platform could end up having a negative impact in many ways.
For example, say you start a Pinterest page for your business but never update it: an abandoned or dormant social media page could make your business look "out of business". Depending on your industry, that could be a really bad thing. In the case of what I do for a living, working as a social media manager, not keeping my own pages up-to-date would make me look incompetent at doing my own job!
Just think: if this guy can't keep his own sites up-to-date what is he going to do with mine?
The same could be said for a restaurant that hasn't posted since 2015: are they still open? Or even your general services, such as landscaping: can I contact this person through Facebook? Will they answer?
Oftentimes your social media pages may show up higher than your own website in search rankings. That means a potential customer or client could land on your Facebook or Twitter profile instead of your website: if that were to happen, what kind of first impression would you like to make on them?
By all means, this doesn't mean that you have to post daily. I'm a firm believer of being consistent, but even an update once or twice a week, something that will only set you back a few minutes each day, is more than sufficient. There are also tools to make sure you can save time by not having to log in to each social media network individually. You don't need to overextend yourself in that regard.
Another thing to consider is what networks you have a profile on. I'll give some ideas on which are the most, and least, beneficial to your brand below.
Facebook
I can't give you a reason to not be on the world's largest platform. I understand that some people don't want to be personally involved with Facebook for one reason or another, however, in terms of leveraging the reach of your business, Facebook offers the most bang for your buck.
It's also a platform where it can be difficult to be seen. Initially, you are going to build your Facebook friend from your personal network, which often consists of family and friends. Cracking the nut outside of that circle could prove difficult, especially with recent changes to the platform. In all likelihood, you will need to spend money on ads but don't worry: it's nowhere near the cost of placing an ad in traditional media such as TV, radio, or newspapers, nor is it as competitive or costly as Google AdWords.
In fact, as a business, you will have to spend money on advertising to be seen on Facebook, but at least you will by doing so. Other platforms have tried but are not as successful at getting your name out there as Facebook is.
Facebook also has its own internal search engine which can help you get noticed just as well or better than searching for your brand on Google. Therefore, everyone should be on this network and utilize it as best as possible.
Twitter
Twitter is also becoming another tough cookie to crumble but remains one of the larger networks to reach "strangers": that is, people outside of your friends and family.
Since many tools allow you to post simultaneously to Facebook and Twitter, I don't see any reason you shouldn't be on both. Just don't sweat having a lot of followers: that comes in due time if you have an incentive to pay attention to what you tweet.
Instagram
This may come as a surprise, but I don't find incredible value in Instagram unless you have a brand that people get excited about. Think of a popular local event like a festival or a restaurant that has brand loyalty. Since Instagram is based on posting photos, those types of businesses tend to have photography which will get people excited to pay attention to you. The pictures sell themselves.
However, some companies would be better off focusing their content marketing efforts elsewhere. If you have to produce graphics to publish on Instagram (which has no dedicated web platform and requires the use of a smartphone) it can become a time sink. Remodeling companies with before and after photos will benefit far greater from an Instagram presence than a book author might, as authors are selling words and often don't have photographs (other than a book cover) that would necessitate using this platform.
Instagram doesn't hyperlink any URLs you place within your posts, also negating the true SEO value of social media. Keep this in mind as you decide what platforms you should be on and how much time to dedicate to updating each.
The Best of the Rest
Google Plus may look like a ghost town for social media purposes but posting there will still net you positive results when someone searches for you on Google. (Play in their sandbox!)
Ditto if you have videos posted to YouTube. Video will actually get better search results, so YouTube could end up being your best bet above all the services mentioned.
Pinterest suffers from some of the same issues I've discussed about Instagram. However, Pinterest has links back to your site/content. The main problem is that anytime you see something on Pinterest, it's the photo (and not necessarily your business name or link) which is the main focus of what's being shared and where. Pinterest might work best for those in an arts and crafts industry, selling goods on sites such as Etsy.
Snapchat is so far out there it surprises me businesses are on it at all. It's a play for younger eyeballs on your materials, but oftentimes making an effort toward a very specific demo is negatively impacting your efforts by only focusing on a small percentage of potential customers. There's nothing wrong with being on this service but beware of the short lifespan nature of its disappearing content. (Which is also a concern with Instagram and Facebook stories.)
LinkedIn is a no-brainer to network with professionals, but business pages often go ignored here. You'll likely have to reshare content using your personal account for it to gain any traction there.
Conclusion
Get on the services you feel you will be able to keep up with best. Facebook and Twitter can be posted to at the same time. Google Plus can also be added to that list, and oftentimes LinkedIn as well. Instagram, Pinterest, YouTube, and Snapchat all have their own APIs which usually aren't tied into social media management platforms.
That could cost you more time and effort, so be sure to weigh the benefit of having to regularly update each of these accounts, sometimes individually, before taking the dive "just to be on them for the sake of being on them".