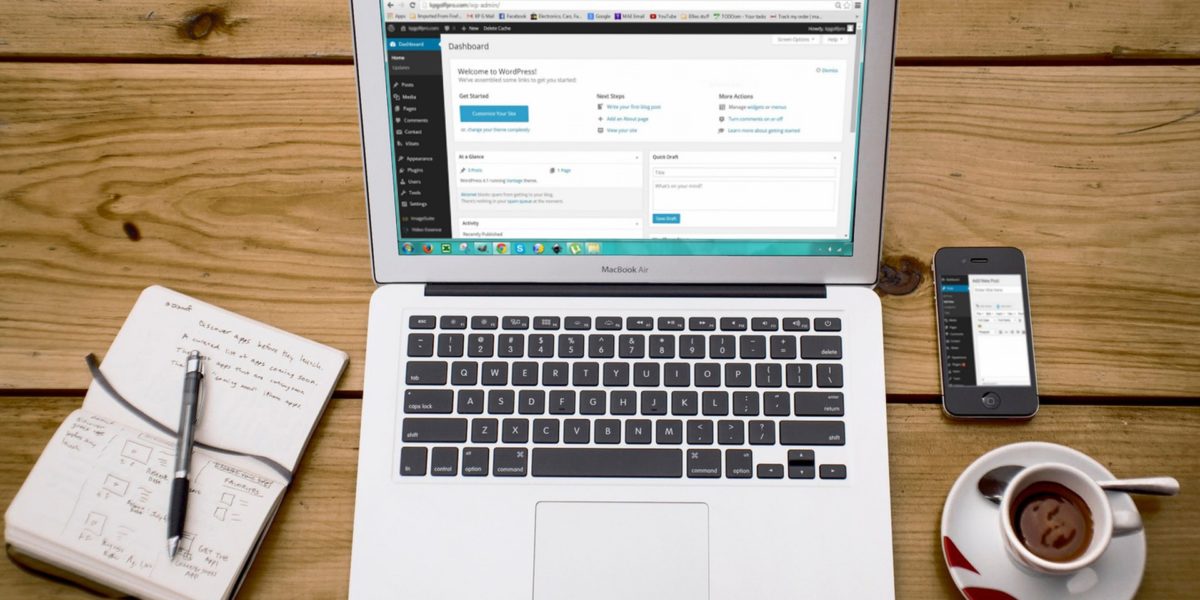 My top things every website should have
You've heard a lot of tips for content marketing, but we need to go back to the hub of where those campaigns send people: your website!
If you have a poorly designed website, even the best campaigns will fall flat. To avoid leaving potential clients or customers in the dust, here are X things every website must have.
Contact Information
9 out of every ten website visitors come to your website for your address or phone number.
Okay, that's a made-up statistic, but would you even want a single person to visit your site in order to speak with a human one-on-one and not be able to find the information?
Or, would you prefer someone searches on Google Maps for your business, but can't find it because your site is lacking a physical address they can visit?
Believe it or not, I've experienced each of these things during my time as a web developer and social media manager. The number may have been fake, but why risk not having this information in an easy to find place on your website?
My recommendation:
Place this information in your footer. The phone number can be repeated in your header as necessary.
Contact Form
Continuing with my fake facts, 1 out of 10 people don't want to talk to you in person. Maybe they don't have time. Maybe they don't have interpersonal skills. Whatever the reason might be, you need to provide a way for them to message you.
The best way to do it that is with a contact form. That's because a hyperlinked email address will not only attract spam, but it also might not work if the end user (who could be technologically challenged) does not have a mail program setup on their computer or smartphone. (Or they're using a public or shared device, i.e. at a library.)
My recommendation:
Create a separate "Contact" page on your website for this form. Make sure you also include your physical address and phone number where applicable but don't use your email address: doing so will only get you a lot of spam inquiries and potentially cause you to miss a real one in the pile of spam mail messages.
Homepage Link
Don't assume that everyone who visits your website instantly arrives on your homepage. Make sure you have a clear and easy to find home link in your navigation bar.
Many websites also link the company logo in the website's header back to the homepage as well. That never hurts, as it's expected behavior to click on that go to the homepage. However, you should also make sure it's spelled out for less tech-savvy users who aren't aware of standard web conventions.
About Page
If you don't have a lot to say about yourself you may put this information on the homepage. In fact, it may be better there as a mission state or a brief blurb. "Less is more" in this case and having someone click on an About page to only read two sentences may give the wrong impression.
For everyone else who needs to list certifications, accomplishments, or your entire staff list, a full-fledged About page is necessary.
A Blog
If you don't know why a blog is crucial to have on your website, then I have an entire article dedicated to telling you why one is! Click here to read Why every website on Earth needs a blog.
Social Media Links
Remember the lesson about your address and phone number? The same thing applies to social media. If you belong to a particular platform, then you must link to it! Make it as easy as possible for your visitors to find you. Remember, this is about building a relationship — and your content marketing platform. It's more likely someone will return to your website after following a Facebook post or a tweet, then physically entering your web address or bookmarking your site to check on it daily. (Imagine if they had to do that with 100 profiles they were following!)
My recommendation:
Try to add these in the footer of your website, just like the phone number and address.
What are you waiting for?
These improvements to your website will not only make it easy for first-time visitors to get around, but it may also improve your search rankings. So, what are you waiting for? Get to it!
For an expanded version of this conversation give my content marketing podcast, The DisContent Show, a listen!